About Hotel TV
You are Here:
About Hotel TV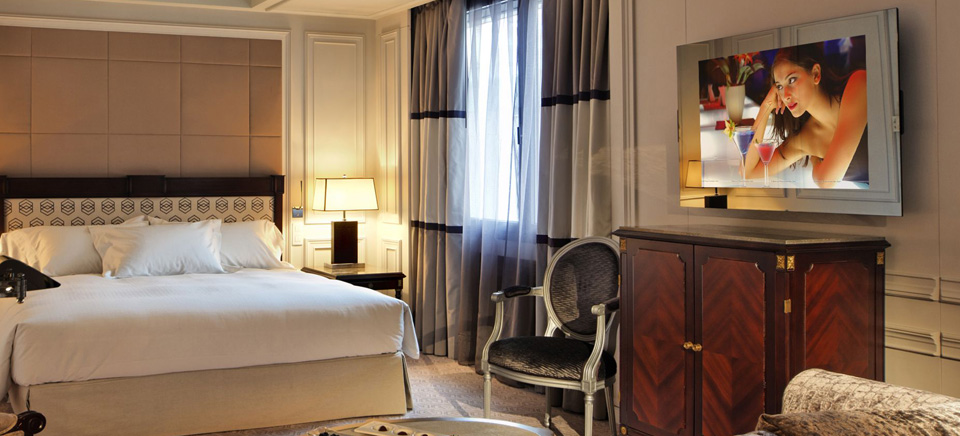 Hotel TVs Specially adapted for use in hotels, its undeniable advantages over ordinary household TV ensure comfort for guests, the convenience of installation and maintenance, as well as reduced operating costs.
The hotel TV is equipped with a switching port through which it can connect to an analogue or digital hotel television network. Today, TVs using SMART TV technology with a built-in STB (Set-Top-Box) and AP Point (Access Point) for Wi-Fi connectivity are becoming more and more popular.
Advantages of a hotel TV:
blocking access to TV settings (volume limitation, channel grid, etc.)
high-speed infrared port for wireless keyboard,
optional power supply,
clock with LED display and alarm clock,
remote control for hotel staff, providing access to all TV settings,
The ability to connect additional devices, including built-in Wi-Fi, Ethernet, HDMI and USB modules,
battery cover on the screw,
PC mode,
Interfaces for integration with the hotel interactive system,
reliability in 24/7 mode.