Naftalan is new high level resort in Azerbaijan

As part of a large government program of renovation Naftalan resort (Azerbaijan) building of new five-star SPA- hotel "Karabakh Resort & Spa" is being carried.
Design of project documentation of low-current systems for this hotel has been completed. RCI Consulting company specialists have designed following technologies : network infrastructure, Wi-Fi, telephony, video surveillance, access control, interactive television systems, conference system. At the momet? the project has already begun .
Naftalan resort is the most famous spa resort in Azerbaijan, located 50 km from the ancient city of Ganja on the artificial lakeside in the shadow of pine trees. It is well-known Spa resort, the center of medical tourism in Azerbaijan, which has unique natural factors. The main wealth of the resort – deposit naphthalan oil , viscous liquid of black-brown and brown color and odor .
Naftalan oil has anti-inflammatory, analgesic, vasodilatory, anti-allergic, hormone, which increases the intensity of metabolic processes and others. Unique Naftalan oil is produced here and actively used for the treatment of more than 70 diseases.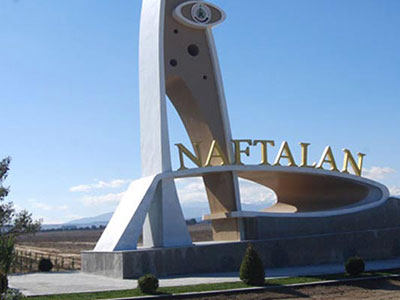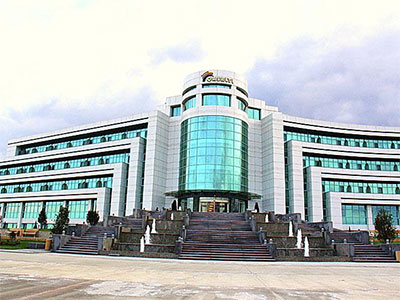 Hotel Karabakh Resort & Spa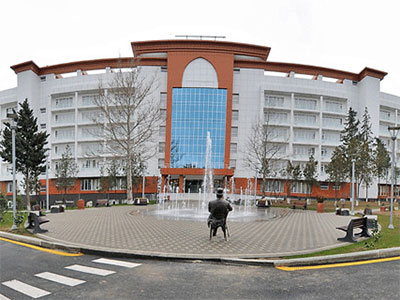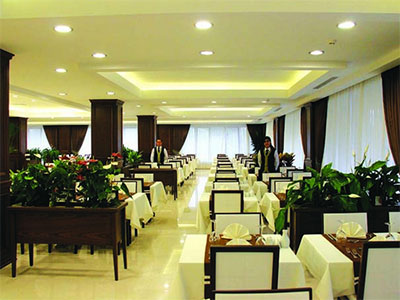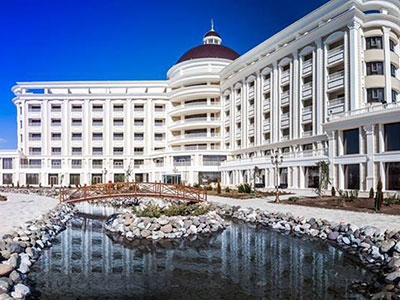 Hotel Samaxı Palace Platinum by Rixos